Improving the speed to contract for CNS Group
The Client
CNS is a leading UK provider of Information Assurance and IT Security services and solutions.  Its clients vary in size, from FTSE 100 and large public sector organisations to SMEs.  Following significant period of growth in the size and scope of the services that it offered, CNS realised that its standard agreements needed a comprehensive overhaul.
Our Appointment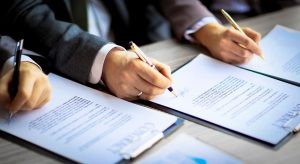 Acert was recommended by one of CNS's business partners and was engaged to develop a completely new set of standard contracts to enable rapid business take-on for new clients, without compromising the risk profile of any party.
Four new main agreements were drafted:
Standard Terms and Conditions
Statement of Work for Managed Services
Statement of Work for Professional Services
Non-Exclusive Marketing Agreement (governing the promotion of CNS's services by third parties)
Enduring Business Benefit
Ultimately, as a result of our engagement, the new contract model and boilerplate contract library has greatly increased the speed at which CNS is able to formally conclude commercial terms with new customers.